Performance in prison – 2019, Romania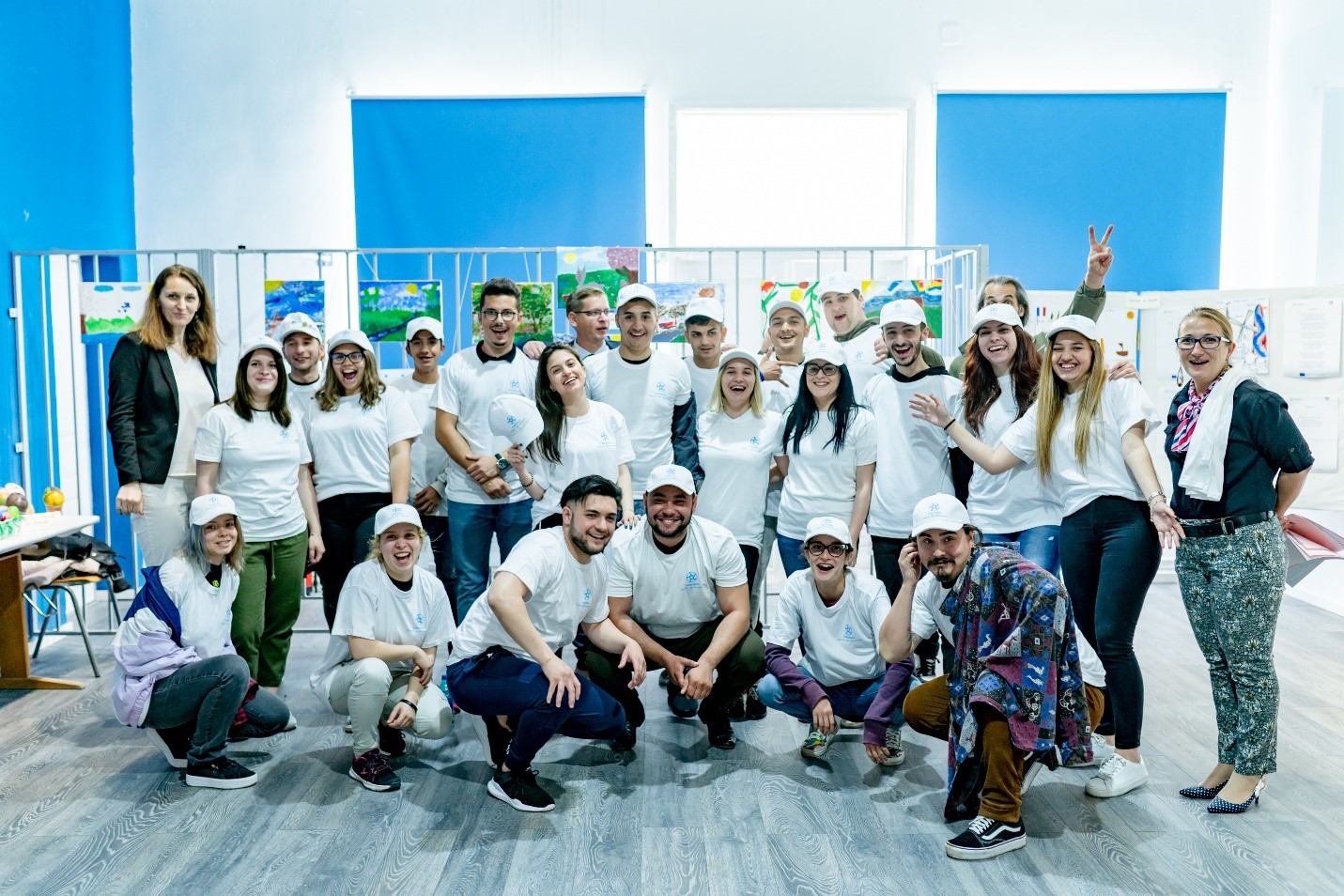 The special event consisted of an artistic performance and an exhibition of works by young Roma prisoners from the Buziaş Educational Center in collaboration with students of the West University of Timisoara (Faculty of Sociology and Psychology and the Faculty of Arts and Design) during the months April and May, in six workshops, organized within the "Common Spaces in Prison" Programme – 2019.
The purpose of this performance was to develop positive interaction frameworks between Roma young prisoners from Buziaş Educational Center and students of the West University of Timişoara, as well as other relevant actors from the Buzias Educational Center (employees of center, youth from other ethnicities in the Center) and from the community (police, media, teachers, representatives of civil society). The event was attended by a total of 103 persons.
It began with the setting on stage of a theatrical piece, created specifically for the event, which evokes the contrasts between certain social groups, the tendency of society to classify and create hierarchies, the inherent absurdities that sneak into this process (often in the form of criteria), and the negative results of it, mainly consisting in the isolation and marginalization of some social groups. However, it also evokes the way to give up these processes and consolidate a more cohesive society.
As part of one of the previous workshops, the young Roma prisoners involved in the program elaborated short portions of texts under the topic "Life advices for my future child's happiness". The participants at the event were invited to find these messages, hidden before the opening of the event, and give them a voice. This was one of the moments that created a lot of emotion among all attendants at the event.
At the end of the event, the exhibition of the works elaborated by the participants in the program allowed the visitors to view their creations and interact with the youngsters involved.
Researcher and Trainer,
Loredana Marcela Trancă