The two mural pictures created for the project, were designed and executed by two well-known street art artists from Romania: Flavius Roua and Corina Nani.
The first mural is located within the courtyard of Middle School no.1 from Timisoara, located in a peripheral area of Timisoara, school that hosted the workshops for Roma and non-Roma parents and children organised within the project. The design of the mural is inspired from the drawings of the children made within these workshops. The lower parts of the mural will be completed by the children as soon as the pandemic context will allow it!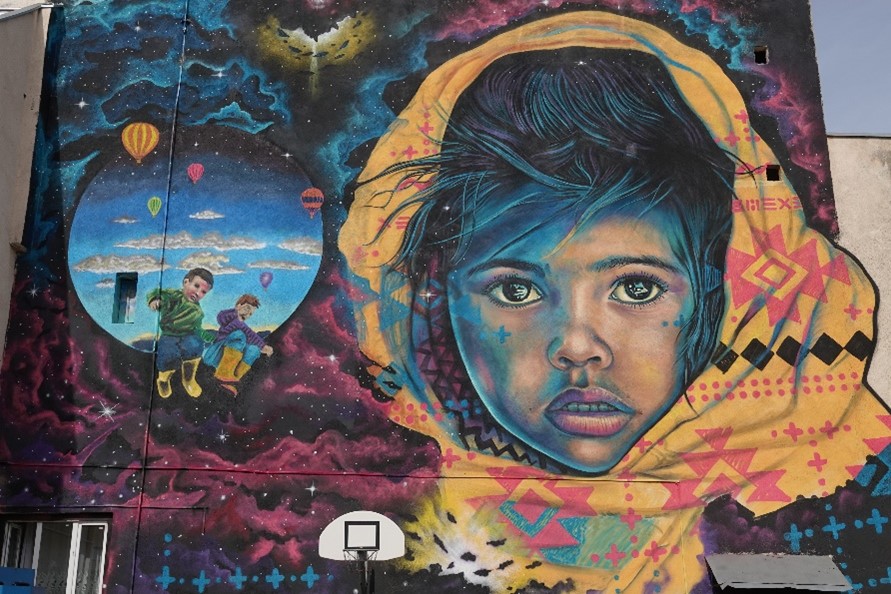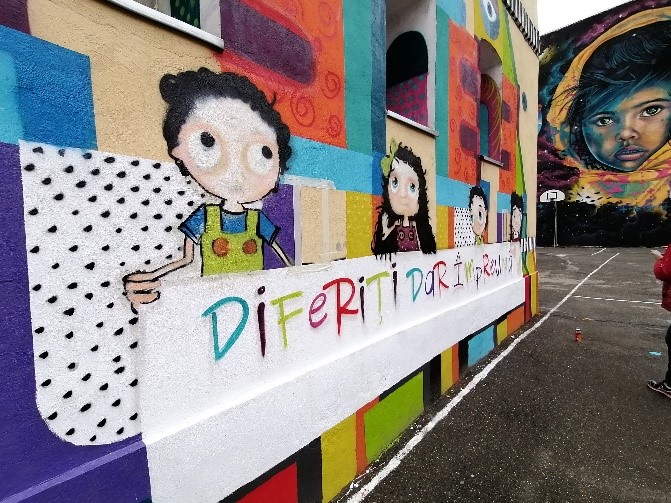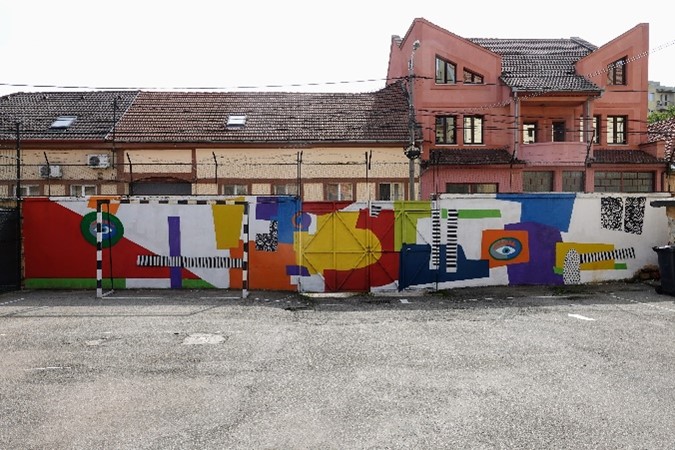 The second mural represents hope and diversity within a European context and is located in Bălcescu Square from Timisoara, a very central location of the town. The wall faces the square, giving the mural a lot of visibility. It got a lot of positive reactions from the local community.