Closing conference in Romania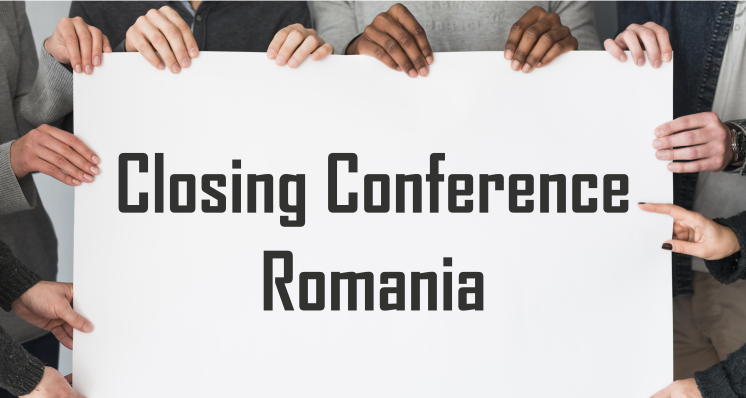 The closing conference in Romania was organized by the West University of Timisoara on 26 February, 2021, starting with 11.00 a.m. It aimed to promote the activities of the project and disseminate its results.
The purpose of the event was to present the experience of "common spaces" with Roma and non Roma project beneficiaries and to describe the various contexts of implementation of the project and the results obtained in these contexts. The participants were members of the project team, representatives of the local stakeholders (Police, Buzias Educational center, organizations and institutions at local and regional level working with persons from disadvantaged groups), the volunteers that participated in the project and other students of the West University of Timisoara.
The event was organised online (due to the conditions imposed by the COVID-19 pandemic) and consisted in presentations organized for each type of target group. The last part of the event consisted in a "Q and A" section.
EVENT AGENDA
The Closing conference was organised on the Google Meet platform and was attended by 102 participants. The event was structured as follows:
General presentation of the project (partners, duration, fundamental concepts, objectives, main activities)
Description of the results obtained during the mapping phase
Description of the results obtained within the "Common spaces in community" work package and the dissemination activities
Description of the results obtained within the "Common spaces in prison" work package and the dissemination activities
Exploration of future extensions of the project
Conclusion
Q & A session