2nd Performance in the prison in Italy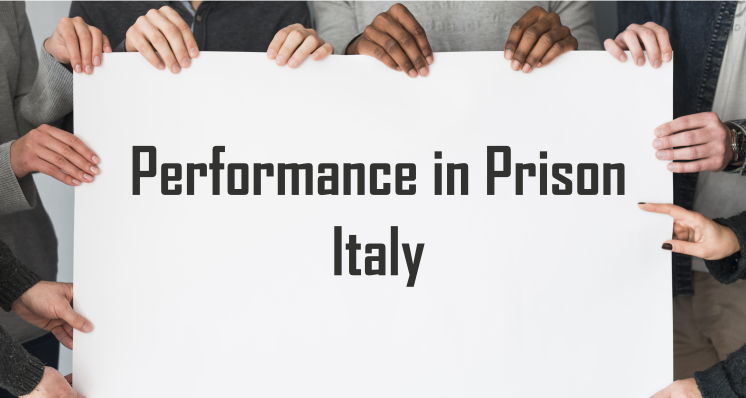 The 2nd performance in prison was scheduled for March 6, 2020; the dress rehearsal took place on March 3.
The optimal way to conclude the path, giving it a complete and shared form, seemed to be that of translating it into a theatrical narration that could represent it to others.
The narrative, the act of exhibiting, is in fact filtered by the subjectivity of those who tell the story and by mutual agreement, aspiring educators and inmates wanted to represent to the "outside world" how sharing this experience had created a much wider "common space" of the physical space of the meetings: a space where barriers had been broken down, relationships established, a perspective built that offered each of them, in a specific and different way, a source of personal, professional and civil enrichment.
The work has therefore taken on the dimension of a theatrical laboratory, where texts, music and images are chosen to transfer to others the deep emotion of the journey taken.