1st Local Roundtable in Romania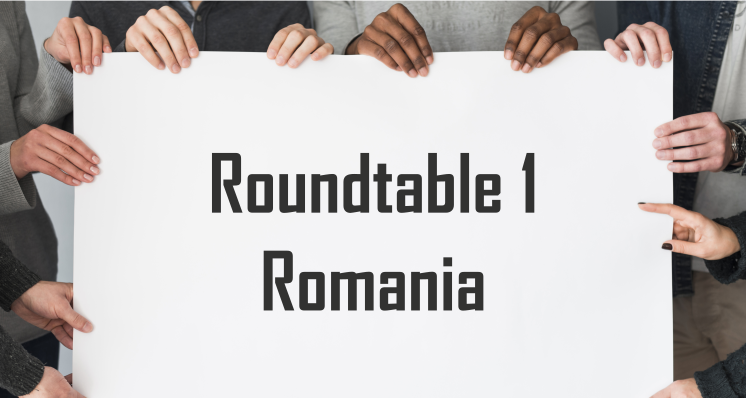 SUMMARY:
Local Roundtable 1 was organized by the West University of Timisoara in December 15th, 2020, starting with 11.00 a.m. It had a duration of 2 hours and aimed to promote the activities with Roma and non-Roma parents and student to prospective teachers.
The Roundtable was organised with first year students from the specialisations Pedagogy, Special Psychopedagogy and Pedagogy for primary schools and kindergarten (prospective teachers) within the West University of Timișoara.
The purpose of the event was to present the experience of common spaces with Roma and non Roma students and parents (D3.4) that has taken place previously and openly discuss with the students about potential replication of the activities, in their future career as teachers.
The two-hour event was organised online (due to the conditions imposed by the COVID-19 pandemic) and consisted in discussions on inclusive education and experience sharing on good practices for working with vulnerable and disadvantaged groups, such as poor Roma communities.
The Local Roundtable was organised on the Google Meet platform and at the event participated 130 prospective teachers and 1 teacher. The event was structured in a two-hour period, as follows:
Short presentation of the project (scope, objectives, main activities)
Inclusive education and the discrimination of Roma children within schools (theoretical presentation of the problematic with international and national statistics)
Discussions on discrimination in education
Presentation of the methodology of implementation for the 10 workshops with Roma and non-Roma parents and students
Discussions on best practices in schools towards promoting non-discriminative educational environments
Conclusions.